4 Vintage Logos & Badges
July 31, 2014 /
Description & details
Today's special is a great set of 4 vintage logos created by DesignDistrict. You can use them on labels, posters, t-shirts, banners and more. They're fully editable using only free fonts!
Get the largest bundle of vintage logos: 326 Vintage Logos & Badges
Format: PSD, AI, EPS
Free Fonts: Yes
Editable Vectors: Yes
Size: 3.4 Mb
You may also like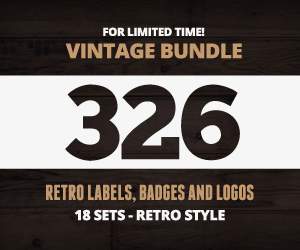 What do you think?