4 Vintage Logo Badges
March 14, 2014 /
Description & details
Today, I'm honored to present to you this genuine set of vintage badges designed by Razvan Baban, a creative graphic designer from Romania. These badges can be used as logos, stamps, posters, banners, indoor/outdoor marketing and more. They're all 100% vector and therefore 100% editable and scalable without loosing any detail. All fonts are free for personal and commercial use.
Be sure you check out more logo templates from Razvan here.
UPDATE: PSD version added
Format: AI, PSD
Free Fonts: Yes
Size: 1.6 Mb
You may also like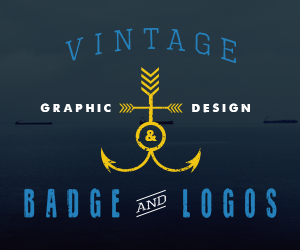 What do you think?