Instant Paper Textures
October 6, 2015 /
Description & details
Use this high-quality set of 7 instant paper textures to give your designs a realistic worn out vintage look. These textures are available in Photoshop format and they come in both landscape and portrait versions.
Big thanks to Ardan Fajar for providing us with this awesome freebie. If you like this paper textures then go check out the full Retro Kit For Photoshop.
Format: PSD
Dimensions: 3000×2000 px
Size: 177.5 Mb
You may also like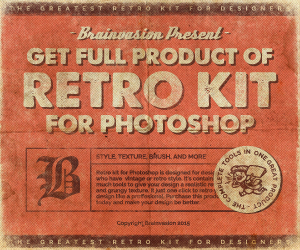 What do you think?