Dlex E-Commerce UI Kit – Free Sample
September 7, 2017 /
Description & details
The freebie of the day is an original UI kit crafted specifically for online shopping and e-commerce websites. This free sample includes 2 templates  generated by 20 different components that can be easily edited in Sketch.
If you like this freebie, go ahead and check out the full version of Dlex E-Commerce UI Kit including +370 components.
Format: Sketch
Scalable and Customizable: Yes
Free Fonts: Yes
Size: 20.7 Mb
You may also like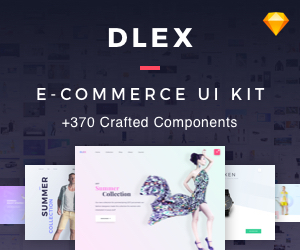 What do you think?